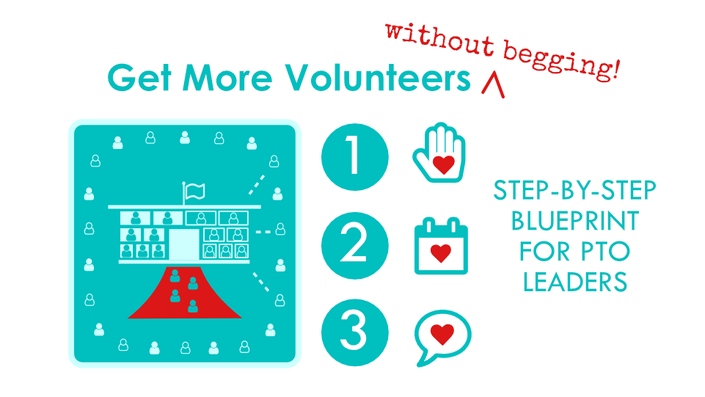 Get More Volunteers Without Begging
The STEP-BY-STEP volunteer recruiting blueprint for PTO leaders who are tired of getting stuck doing EVERYTHING
Enroll in Course
If the name of this class strikes a chord with you, you might be in the right place. But let's make sure.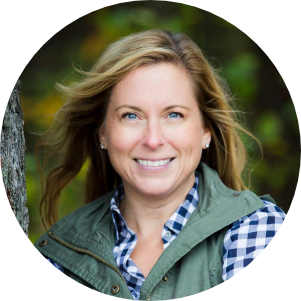 "Jen is a master of volunteer recruiting! I'll never forget the first project I worked on with her. I remember thinking 'God opened the heavens and Jen Cosgrove fell out!'"
- Jenna Goodman, former PTO president
Does any of this sound familiar?
"We NEVER have enough volunteers."
"It's the same small group doing EVERYTHING."
"Parents don't volunteer, but they want ALL the events."
"Everyone expects THE BOARD to do everything."
"We don't get help, so we a few of us KILL ourselves pulling off events."
"No one's STEPPING UP to serve on the Board."
"I'm tired of BEGGING for help."
If you've said any (or all!) of these things and felt the painful stress that goes with them, you are not alone.
On the flipside…
If you're not feeling the strain of doing so much work for your group.
If you're not frustrated that more parents aren't helping.
If your group is not always scrambling for volunteers, especially to serve on the Board and chair committees.
…that's WONDERFUL! That's the way it should be for all school volunteer groups -- and this class is probably not for you.
But if you're someone who
Loves helping kids, but hates that your family pays such a high price when you fill the gaps left by others.
Doesn't mind working hard for a good cause, but just wishes more parents felt the same way.
Finds volunteering rewarding, but wishes it didn't make you feel like you've been hit by a bus.
YOU are definitely not alone.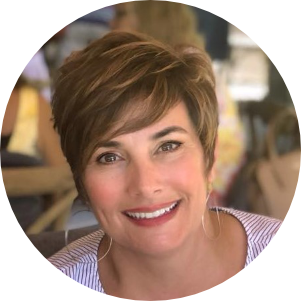 "Jen is the best! She is a fantastic leader and I couldn't have asked for a better guide to show me the ropes. If you're stressing about volunteers, talk to Jen. I did. Highly recommend!"
- Rosaria Peffer, former PTO president
Even though way too many school group leaders are in the same boat -- struggling to get enough volunteers and burning themselves out trying to fill the gaps, all for the sake of the kids – shared problems have a way of turning into shared solutions.
That's why I created this class.
To share the solutions that I've learned from smart, dedicated PTO leaders, in my town and across the country, with other smart, dedicated PTO leaders – like you!
YOU are AWESOME for all that you do for the kids, families, and the school. Your caring, creativity, time, and effort help the kids be all that they can be.
You deserve a ton of thanks. And a LOT of help from other parents.
I can show you proven ways to get that help for:
One-time and recurring tasks

Committees
And, the biggest challenge for us all
Because it's crazy for a small group of volunteers to carry the whole load for all families.
"Join the few, the proud, the crazy" is a terrible recruiting slogan.
Shocking, I know! Leaders joke about how hard it is to find parents who are "crazy enough – in a good way" to join the Board. They joke about parents running away from them when they see them coming because they're always looking for volunteers.
But when you take a step back, the amount of work that many leaders are doing, on top of family priorities and other commitments, really does seem crazy. And it's no wonder that other parents get scared away.
I know what it's like to be one of the "crazy" few.
I still cringe when I think about the times I was killing myself to get things done. Staying up past midnight to plan events, fill goody bags, enter data, make flyers, and burn cookies. While the chores piled up, work took a backseat, and I got cranky with my family.
Each time, I just went into survival mode. I told myself, I'm just going to do whatever it takes to get through this. Each time, I swore I would not get into the same, painful situation again.
Until the next time.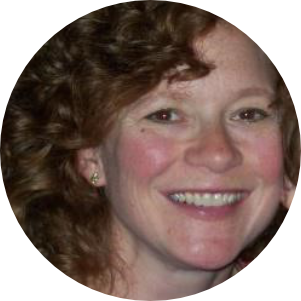 "When Jen was PTO President, volunteers wanted to be a part of her vision because she made everything fun and inviting. Her energy and enthusiasm is infectious and made it hard for people to say no to her."
- Marni Joseph, former PTO President
"It doesn't have to be so hard."
I would still be stuck on that crazy treadmill if it weren't for other volunteers doing what volunteers do: sharing their time and ideas and encouragement. Volunteers in my town, and, thanks to Facebook, Pinterest, and endless Googling, volunteers across the United States.
If it weren't for them, I'd probably still be thinking that most parents won't help. And that's just the way it is.
I'm glad I was wrong about that.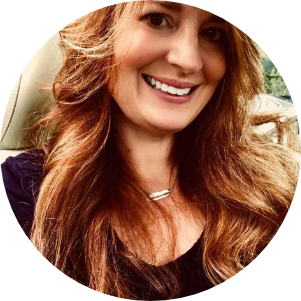 "Jen really knows how to recruit volunteers and energize a group. Working with her was both a valuable learning experience and a true pleasure!"
- Carolyn Santiago, former PTO president
What I wish I had known when I first became a school volunteer leader
There are proven ways to get more parents to help and lead.

There are proven ways to share PTO work fairly.
Your group can achieve its goals without a small number of volunteers getting stuck doing a crazy amount of work.
This blueprint will show you how.
It's the things I wish I had known about getting more parents to volunteer when I first became a PTO leader, packed neatly into one place.
Learn how to achieve PTO goals through LESS work shared by MORE volunteers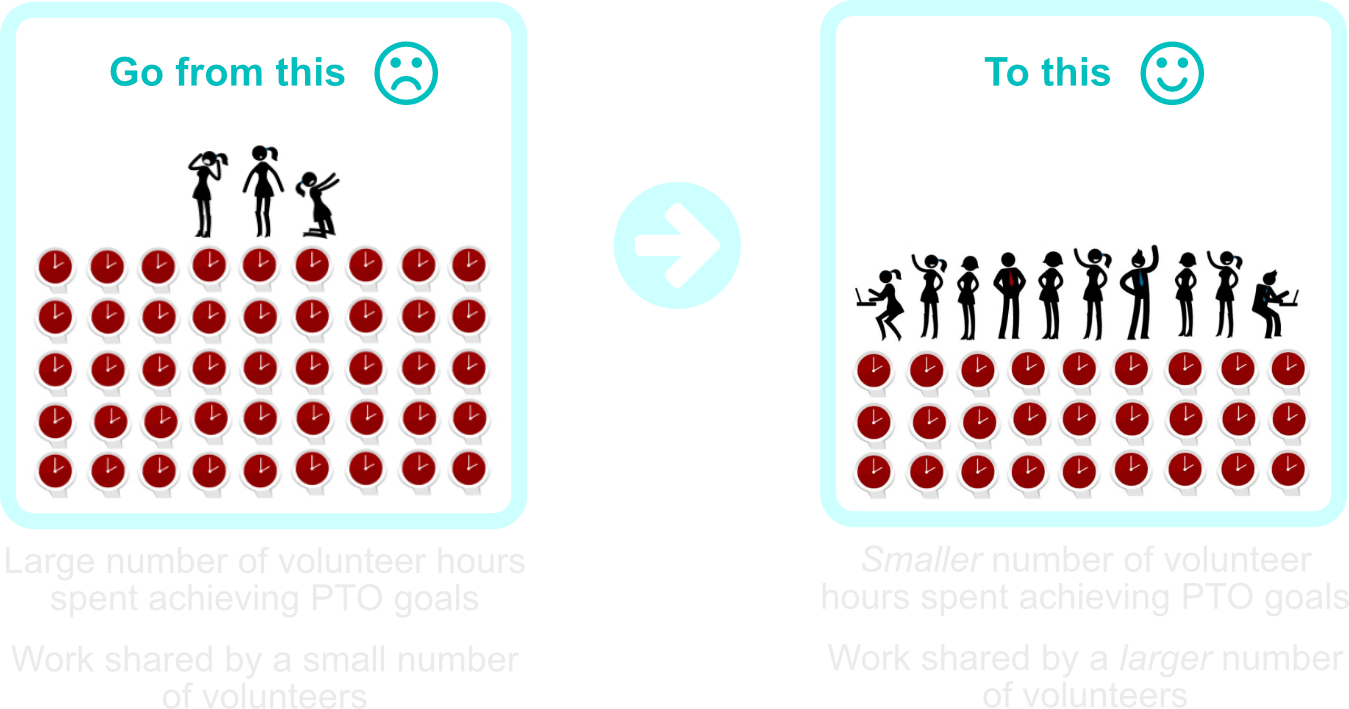 What this blueprint will show you how to do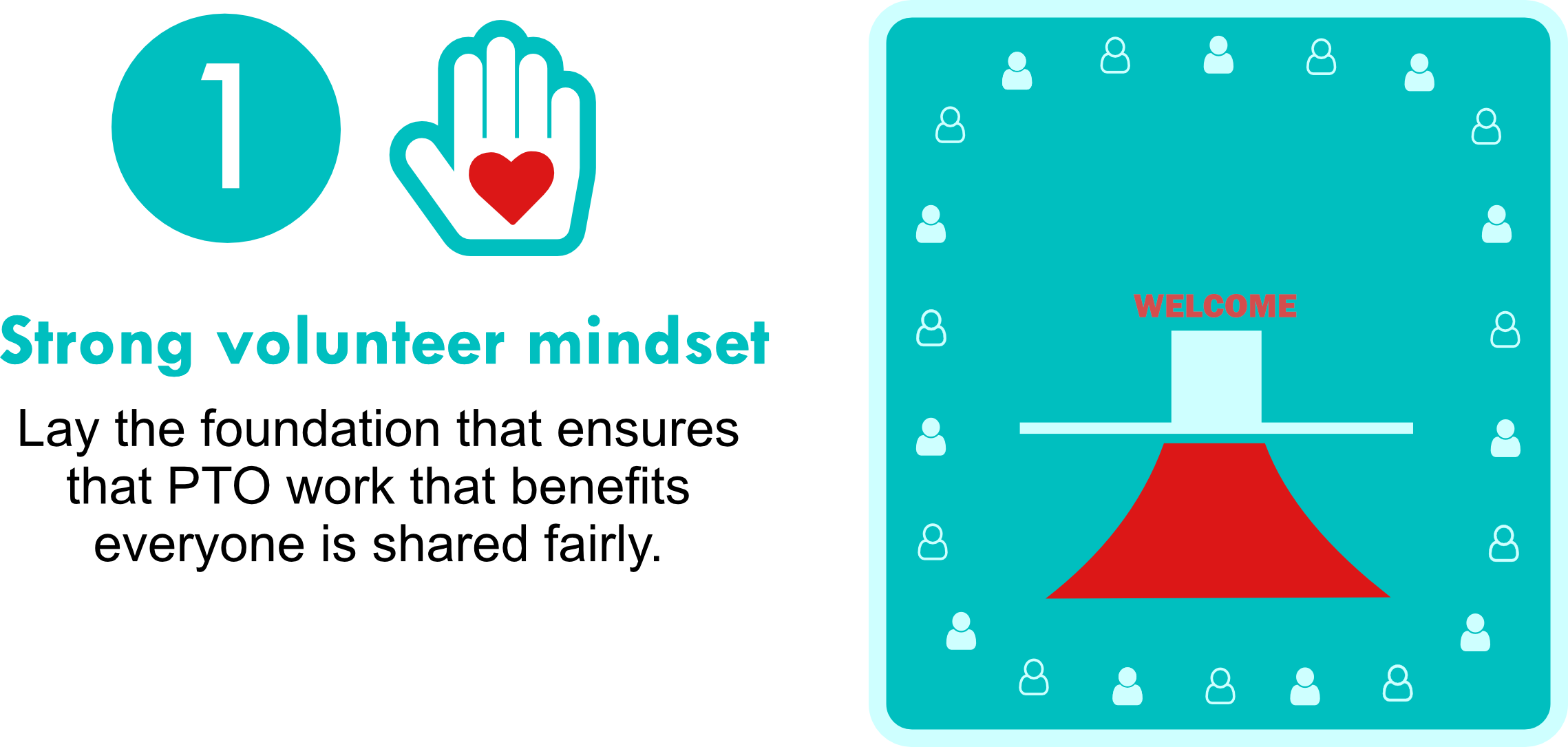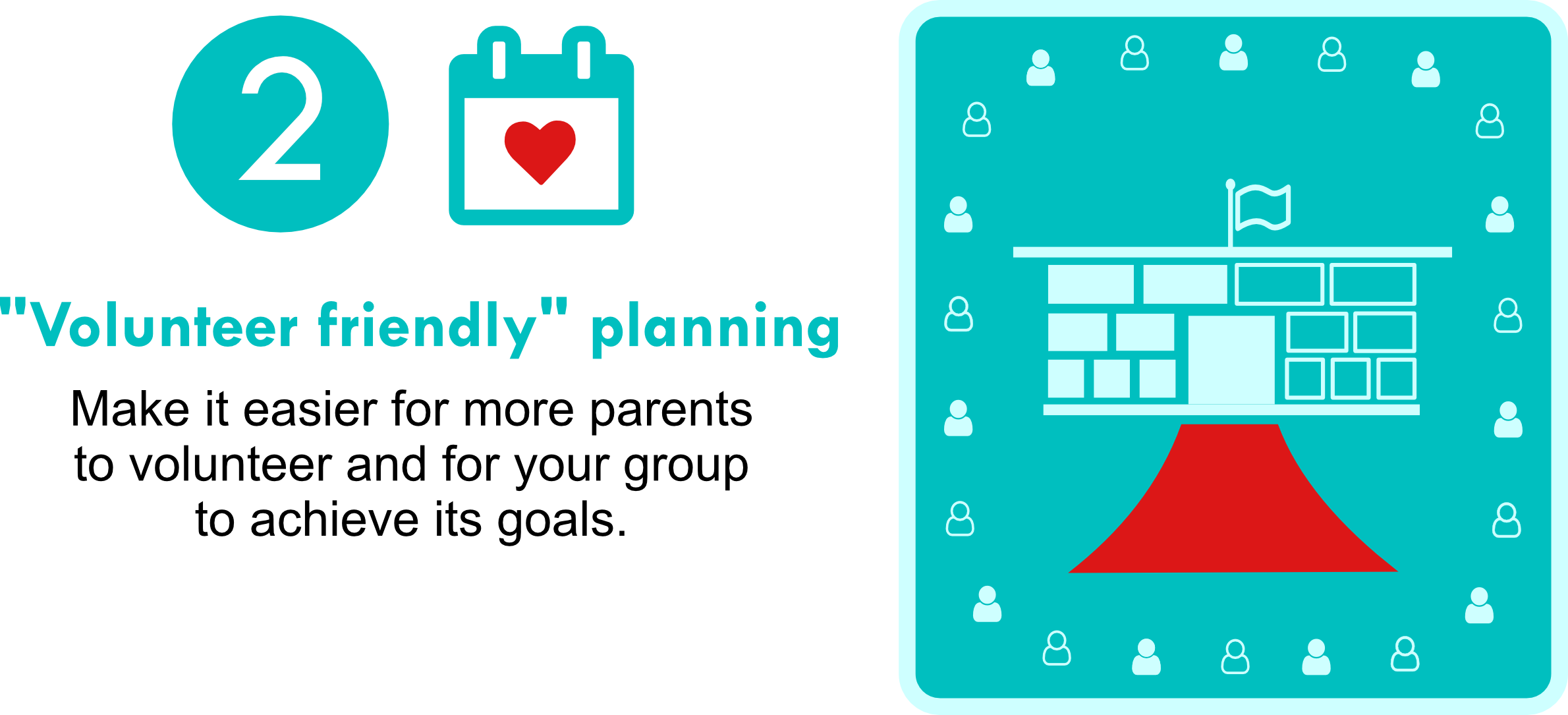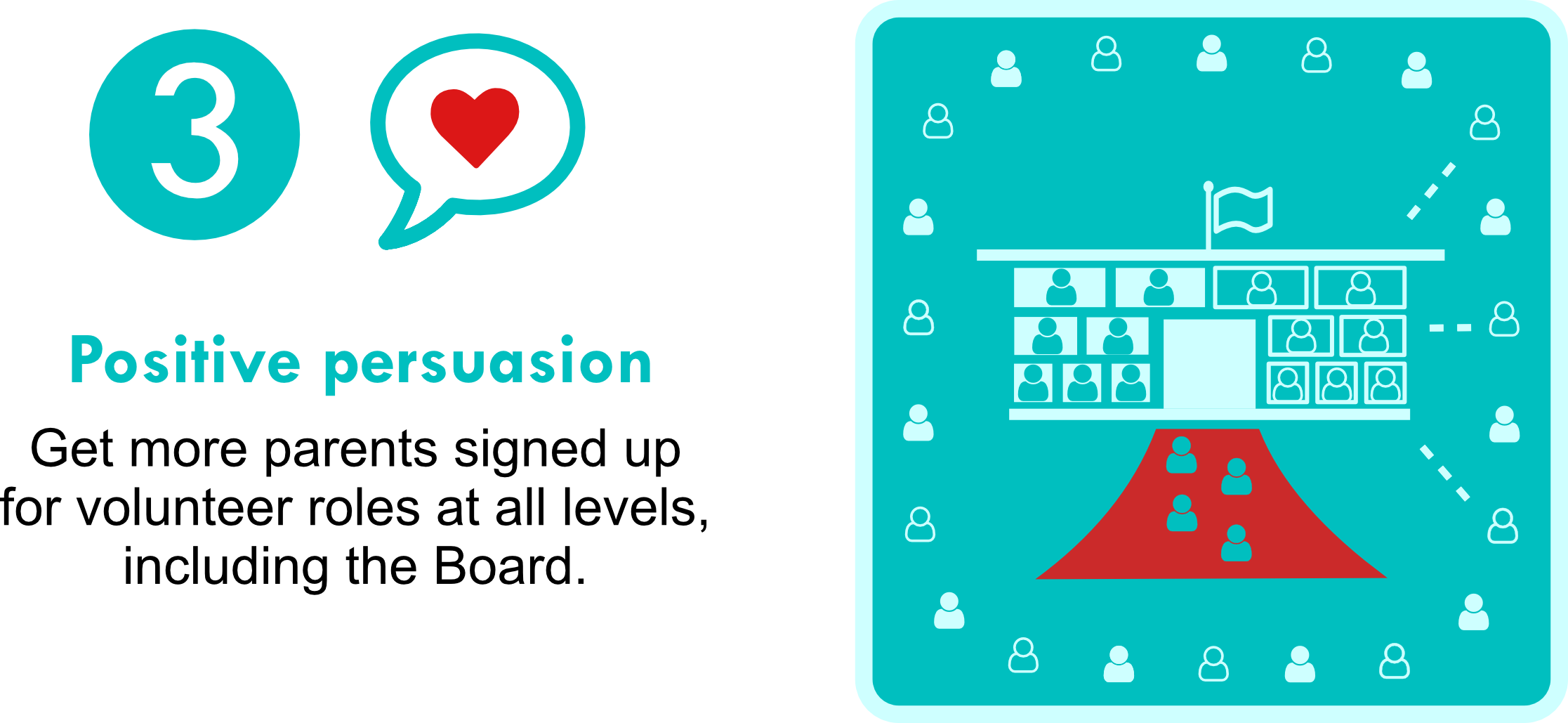 What this blueprint includes
Easy-to-follow, fun-to-watch video lessons
As school volunteers, we strive to make sure that kids are excited about learning. And I want that for YOU too! So, I created animated video lessons, packed with fun visuals, to communicate how-to steps and examples in a clear, entertaining way.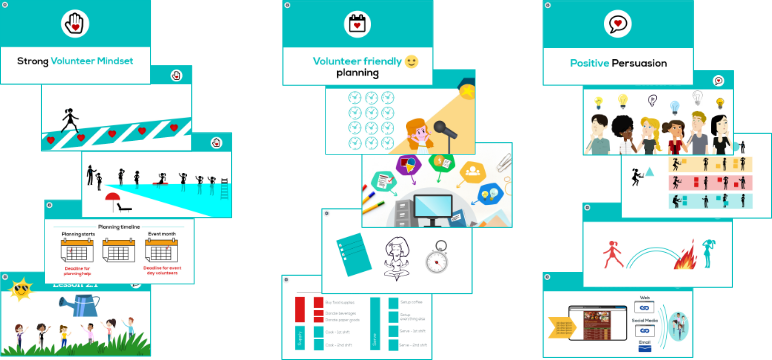 Simple, proven steps that make a big, positive difference
The last thing I want to do is overload you. That's why I've set up the class so that even if you and other leaders in your group -- because this class is meant to be a shared resource – only have the time and energy to do one part, it will help. The more steps you can put in place, the more your efforts will snowball. But please do not think you have to fix ALL THE THINGS, especially not at the same time, to get more volunteers.
Flexible steps good for any size school, any time of year
The volunteer recruiting principles in this blueprint will work for any size school at any point in the school year. The steps are flexible enough that you can apply the lessons in order, or skip right to the part you need most right now. Then move on to filling other gaps or building on the good stuff that you're already doing.
Time savers + Stress savers
Class guide with done-for-you notes - The class guide includes a detailed summary of each lesson, so you can just relax and absorb the video.
Ready-to-use recruiting tools – Get access to one-of-a-kind volunteer recruiting videos and time-saving marketing templates and resources so you can start motivating more parents right away.
Personalized coaching to solve your challenges faster - Your situation is unique. Let me help you tackle your challenges faster, with less stress, through unlimited email coaching for you and your fellow volunteers. (Coaching calls by phone or video are also an option!)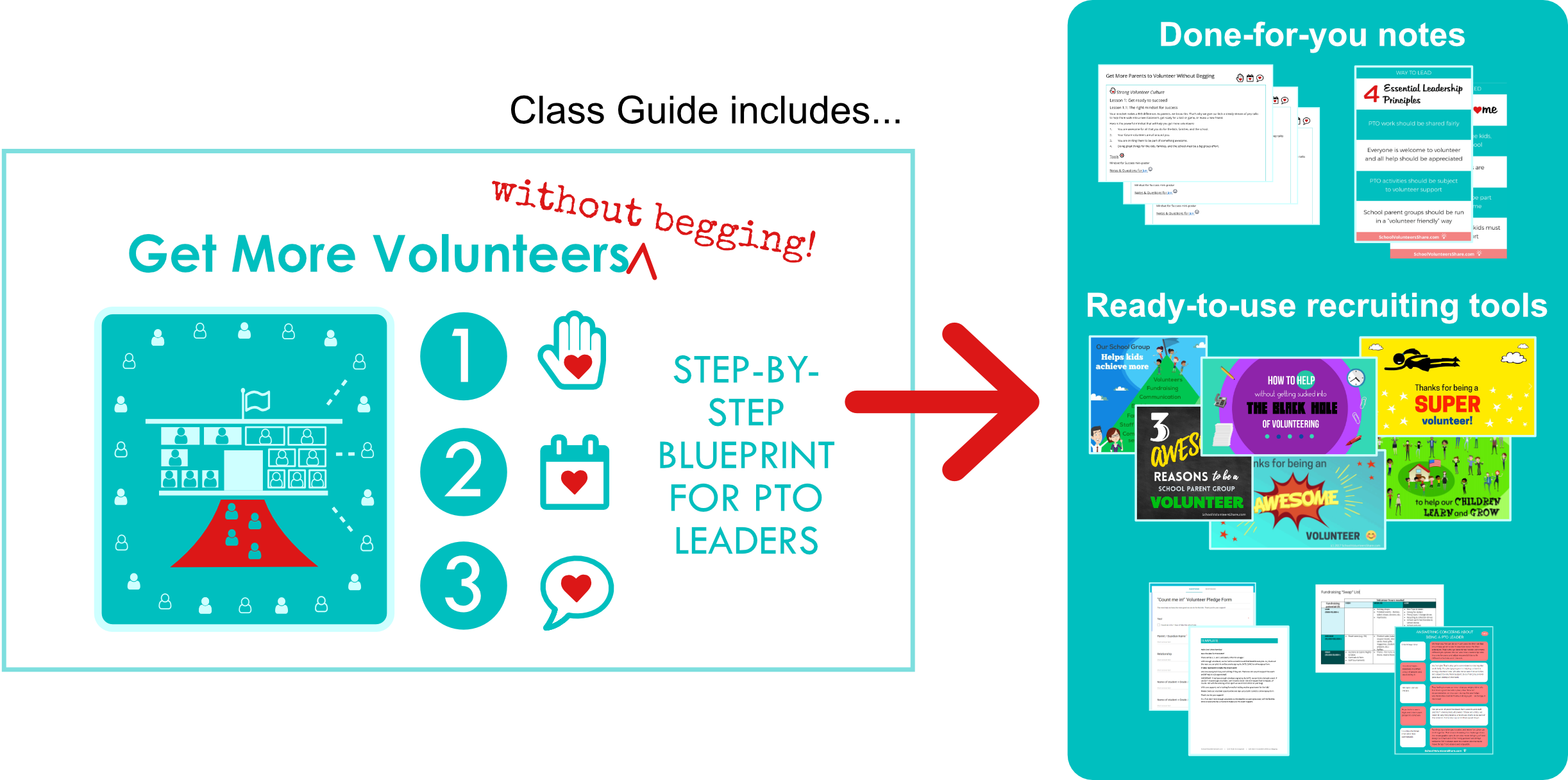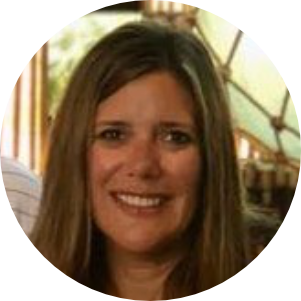 "Jen Cosgrove is the definition of the word 'leader.' She understands the needs of our schools and is a positive leader for the many parents that make up our PTOs. Jen would be a valuable asset to any PTO who needs a positive and effective path for parent involvement and fundraising."
- Kristen DiStefano, former PTO president
In case you're wondering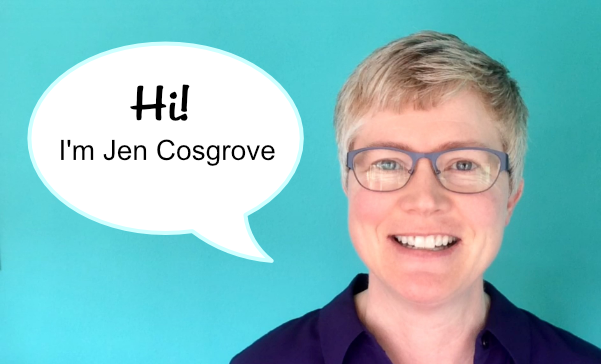 I'm the school volunteer leader behind this class who wants to help you do even more good for kids, with LESS STRESS.
"How about never?"
If you'd have told me 8 years ago, when I started volunteering during my son's first year of school, that that someday I'd be teaching a class on getting more parents to help and to LEAD, I wouldn't have said you were crazy…but I would've been thinking it!

Early on, I saw how hard our PTO leaders were working – running the PTO AND chairing multiple committees AND being Room Parents AND sorting fundraising orders AND stuffing flyers into backpacks AND dressing up as the mascot AND so on – on top of the work waiting for them at home and elsewhere -- and how stressed they were.
So I told anyone who asked that I would "NEVER" join the Board. And I meant it!
Two years later I was Secretary and then Co-President. But only after our group took some really smart steps that made it easier for me and other parents to take on all kinds of volunteer opportunities, including leadership roles.
As a PTO leader and board member of our local education foundation, I've helped recruit and manage hundreds of volunteers over the years. Volunteers for everything from small tasks to very large events involving 75+ volunteers working over many months and raising tens of thousands of dollars at a time.
Just to be clear… I didn't figure out the best ways to get more volunteers all by myself.
And YOU don't have to either.
I learned what works, and continue to learn every day, from doing -- including making plenty of mistakes -- and listening to other smart, caring volunteers, LIKE YOU.
I don't have ALL the answers, but I know I have some good ones that make getting volunteers for all kinds of jobs – including the Board -- less stressful.
And I'm sharing them in this class.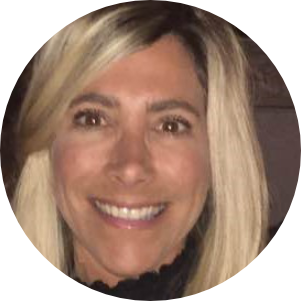 "I love working with Jen. We've co-chaired some big fundraisers and done lots of smaller projects too. She knows how to get and lead volunteers and you won't find a nicer teacher."
- Jen Santos, former PTO president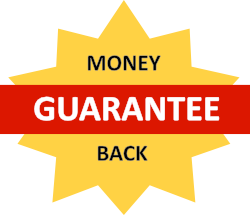 This is a golden rule for me. If something doesn't fit, I want to be able to return it without any hassles, and I want the same for you. So, try the class on for size. Watch some fun videos. Try out some done-for-you resources. And see if the class "fits."

I think you'll love it! If you don't. If the class just isn't a good "fit" for your group, send me an email within 30 days for a complete refund.
Even super helpers need help now and then
You are caring, hardworking, resourceful AND busy.
I would welcome the chance to help you get more of the help you need from other parents.
Sign up now and you'll get instant access to proven strategies and tools for recruiting more volunteers. PLUS the chance to pepper me with as many questions as you can think of about your group's specific challenges. All at no risk.
I'm ready to help :)
Frequently Asked Questions
When does the course start and finish?
The course starts whenever you're ready. It's self paced and you decide when to start and finish.
Why do you offer a 2-year pass?
School parent groups are constantly recruiting and training new volunteers and there is a lot of turnover. I offer a two year pass, instead of a more limited subscription, so that you and your fellow volunteers can watch the videos at your convenience, apply the lessons and use the resources when it makes the most sense, and also train new volunteers along the way without feeling rushed.
What if this course doesn't meet our needs?
I want you to feel like your group is getting it's money's worth -- and more! If you check out the class and don't think it meets the needs of your group, please email me within 30 days for a full refund.
I still have questions about this class. Can I get answers before I sign up?
Yes! Please email me using the contact link on this page. I'm happy to answer your questions by email or phone.